Countryfile Sunday 9th September Rame Head Episode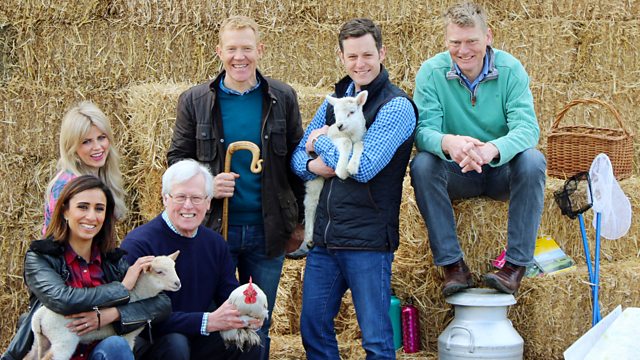 The B4 Project is a Community Interest Company representing a group of beekeepers whose aim is to protect the UK's native honey bee, Apis mellifera mellifera.

The purpose of the B4 Project is to conserve, protect and increase the population of Apis mellifera mellifera,  the European Dark  Honey Bee  (EDHB),  by the fusion of science and beekeeping. This will be achieved by:-
Setting up reserves with like-minded beekeepers.
Working closely with scientists to identify genetic purity of samples taken geographically.
Informing the public about the EDHB.
Influencing decision makers.
These aims will be achieved by bidding for grant funding. Revised 13.12.2017

The Heritage Lottery Fund supported a partnership between B4, Eden, Paignton Zoo, Heligan, and Paradise Park, enabling B4 to commission preliminary genetic research which revealed that, while there has been a great deal of hybridisation, Cornwall still retained some relatively pure specimens of Apis mellifera mellifera.
B4 now has a mixture of apiaries, mating apiaries and observation hives at Eden, Heligan, Paignton Zoo, Paradise Park, Godolphin, Occombe Farm, Plymouth University, Mount Edgcumbe Country Park, Tregantle Fort, Cockington Manor House, The Duchy Nursery and Mount Edgcumbe Country Park Black Bee Reserve.

Natural Environment Research Council PhD research project. Plymouth University and B4 are embarking on an exciting 4½ year collaboration, which includes PhD and MSc studentships. The PhD studentship is funded by the Natural Environment Research Council and will investigate local adaptation in UK populations of the dark honey bee.

This collaboration will involve using the latest in genetic screening techniques as well as looking at colony traits with different genetic signatures.

We will also investigate the feasibility of using cryopreserved sperm as an archive of genetic material for safeguarding present day genetic variation.
Kurt Jackson's exhibition, "Bees (And the Odd Wasp) in My Bonnet"…. opens on the 25th March St Just. B4-Plymouth University will be represented.
http://www.jacksonfoundationgallery.com/index/bees/


Tim Smit opened Mount Edgcumbe Country Park Black Bee Reserve 2pm Thursday 25/05/17 at the French Conservatory.

The public bee display will improve the indigenous stock of these rare bees and will be the public interface of the Black Bee Reserve at the Park. 
The admirable qualities of Apis mellifera mellifera :-
significant winter hardiness
low tendency to swarm
defensive against invaders such as wasps
careful, measured "maritime" brood cycle
strong drive to collect pollen
high longevity of the worker bees and queen
excellent flight strength even in cold weather
possible hardiness against varroa
Duchy Supports Aims of Project to Save Cornish Black Honey Bees  http://duchyofcornwall.org/news/duchy-helps-cornish-black-bees/
WMN 8th April 2017
http://www.plymouthherald.co.uk/plymouth-researchers-helping-safeguard-precious-bees/story-30082664-detail/story.html
B4 contributed to BBC hive live at  http://www.bbc.co.uk/nature/28290890
The Four Seasons Issue 56 Summer 2015. The newsletter of the Native Iris Bee Society.